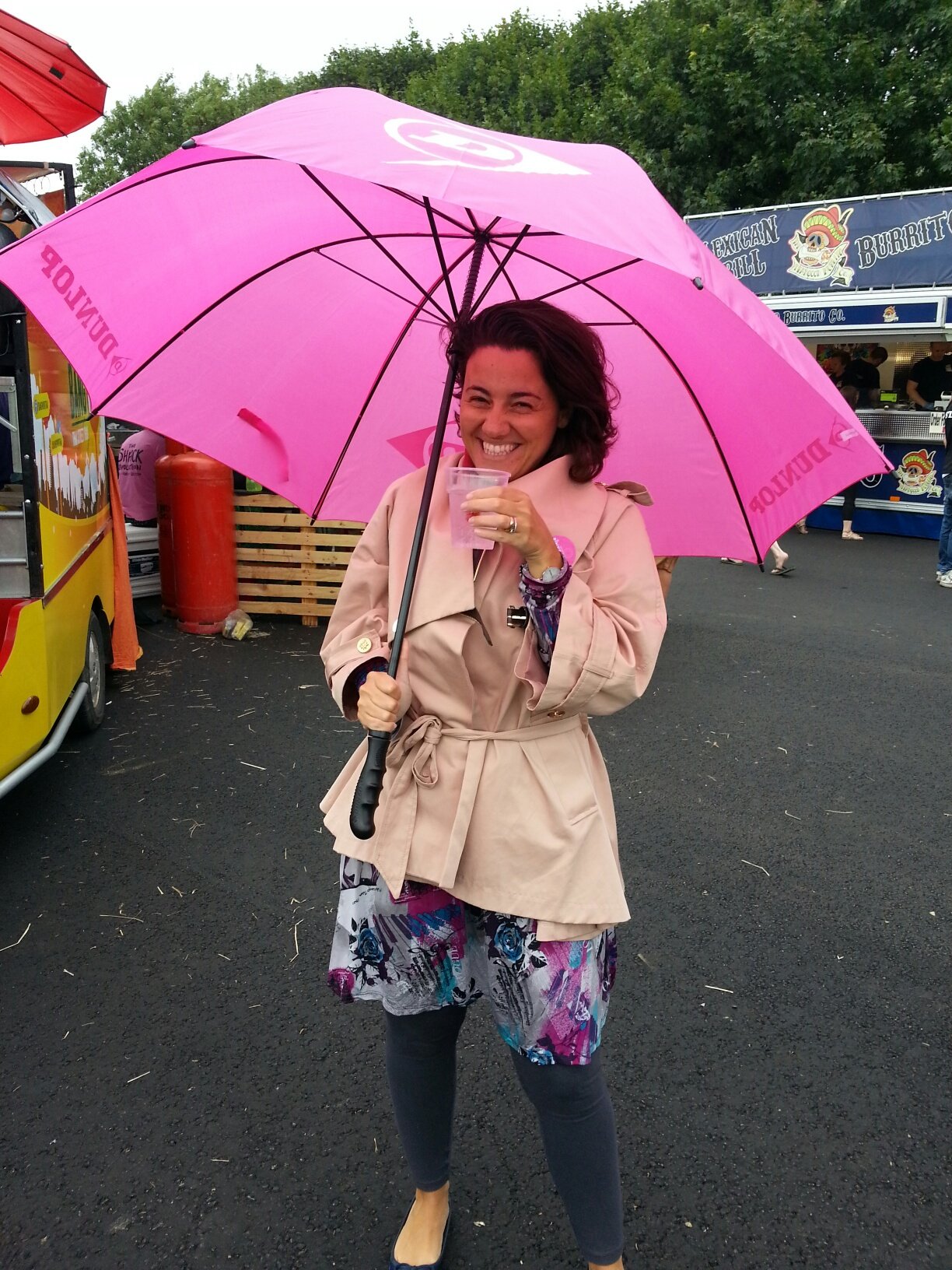 Unless it's an unexpectedly hot summer's day, Mariacristina firmly believes in the need in the UK for a vest; a scarf; preferably a jumper and a coat; a hat; and gloves. Even if the weather's fairly mild, she'll insist on the need to have at least most – or even all – of these accessories available, as well as an umbrella, just in case the weather turns while we're out.
To an extent, this makes sense, as British weather is unpredictable, to say the least, and there have been numerous times when I've been glad she insisted on an extra layer and/or the umbrella. But what it took her a long time to understand was that her Neapolitan internal thermostat is very different to my British one, meaning that our opinions on whether a day is cold, mild, warm or hot usually differ widely. She and her compatriots also have an innate fear of what they call 'la cervicale' – a peculiarly Italian illness caught by the slightest exposure of the throat to fresh air; fortunately there's no English translation, as we're lucky enough that it doesn't seem to exist for us Brits.
As a result of Mariacristina's and her mother's concern for my wellbeing in what they consider to be the freezing English climate, I have a pile of little-used vests in my wardrobe. When Mariacristina was first over, I wore vests more often than my better judgement would have approved of, at her insistence, only to find I had to remove them – often awkwardly from under my shirt – as soon as I could as I felt myself overheating. Mariacristina, meanwhile, would be buried under as many layers as she could fit. It will come as no surprise that when I think it's warm enough for shorts and flip-flops, Mariacristina's Neapolitan sensibilities will still see her wrapped up and longing for a proper Italian summer.
When it comes to the real, biting cold of the British winter, however, we agree on the need to wrap up warmly, and in terms of avoiding the worst weather, my admission into hospital couldn't have come at a better time. It's a relief not to have ended up stuck inside during the gloriously hot weeks of the recent summer; it's much easier to accept being stuck inside in a warm room when I look outside and see grey skies and rain, and when visitors come in shivering from the cold.
That's not to say my room doesn't have its own micro-climate, although it's more predictable – and slightly more easily adjusted – than the British weather. I was in a swelteringly hot room for the first few days of my stay this time, but since then have been lucky enough to be in a room that has avoided the extremes – unlike some of my fellow patients. The problem is that the heating is controlled centrally, but the fixed settings within each room seem to differ widely.
Last night, I heard that a lot of patients were suffering from baking hot rooms, whereas mine was just right. I went to sleep with just a sheet over me, only to have to reach for the blanket when I woke up early this morning feeling cold. To sort out the hot rooms, the engineers had turned the temperature down for everyone, so it's back to wearing socks and a hoodie during the day for me, but it's probably now just right in some other rooms. Better too cold than too hot, though, in this case – I can always add layers, but there are only so many I can take off without frightening the nurses.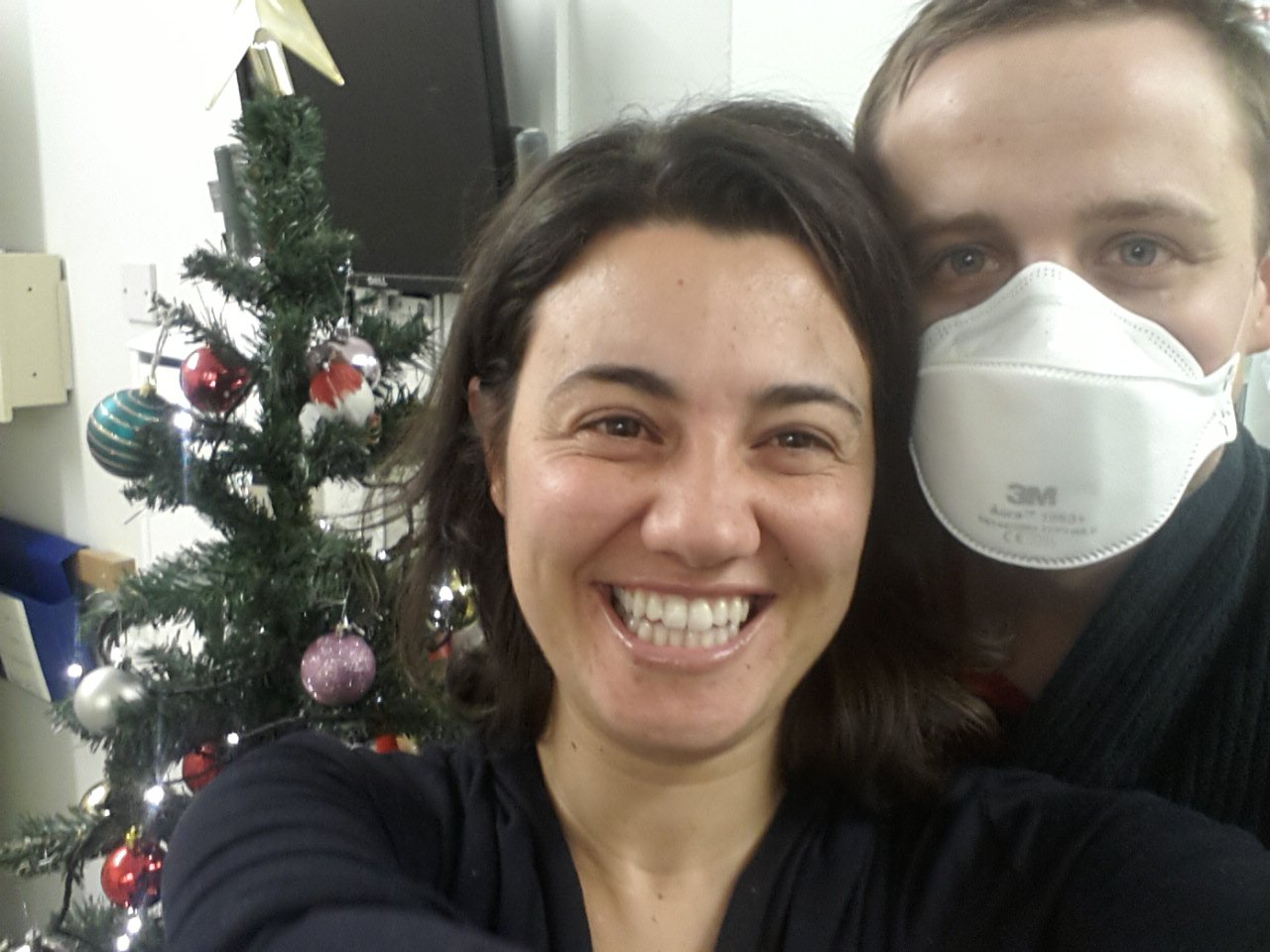 In other news, Mariacristina and I had an adventure last night, escaping my room briefly to do a few tours of the ward – the two nurses on duty were the only people around and they wanted to show off their Christmas tree, so I put on a mask and set foot outside my room for the first time in around six weeks, arm in arm with my gorgeous wife. It was great to get outside these four walls, although the ward and day unit are not the most exciting places to visit; perhaps the best benefit was to be able to stretch my legs a bit more than I'm used to. And to see the Christmas tree, of course, with no danger of the mysterious cervicale…