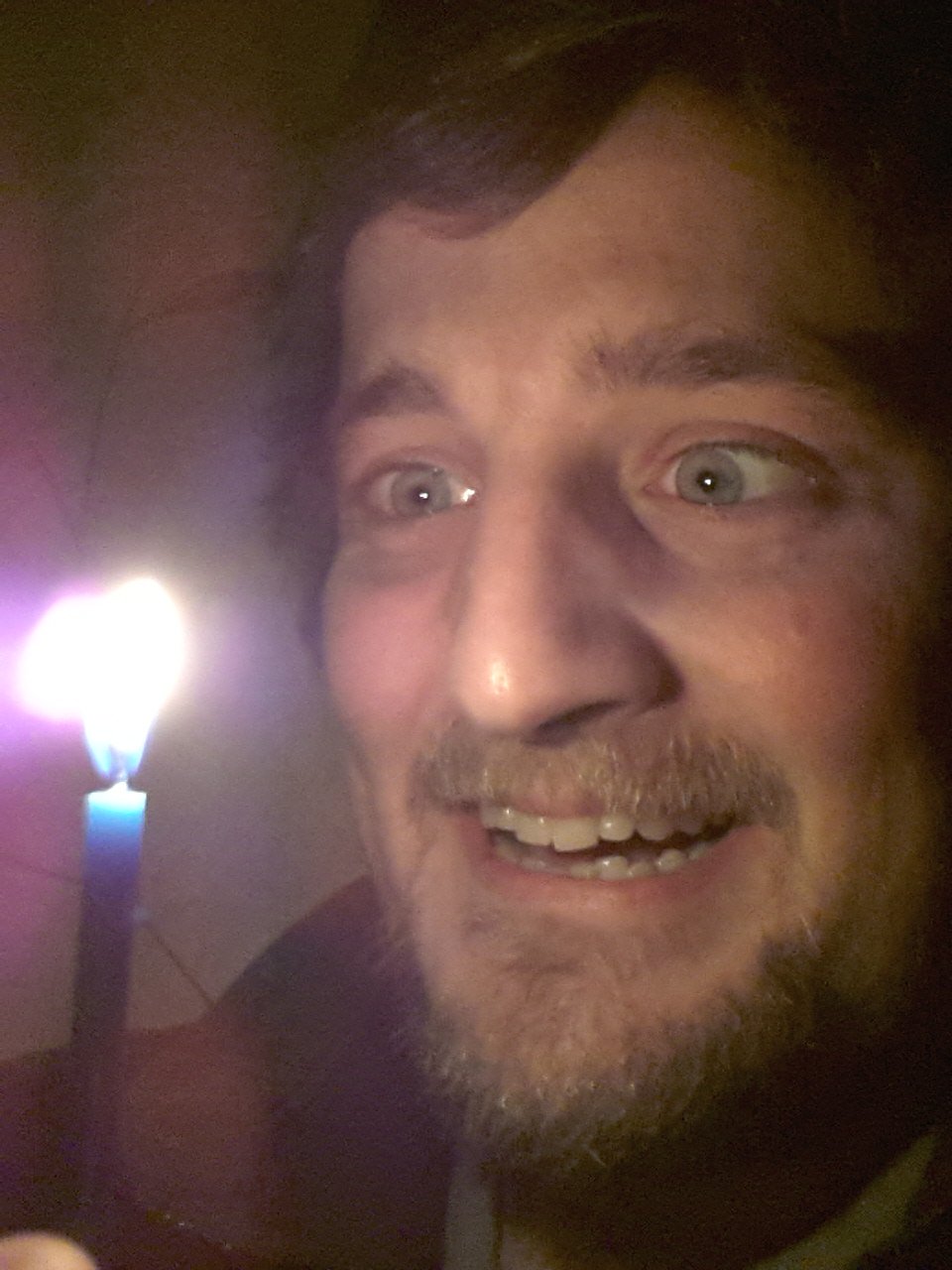 Everything's relative, and it's fascinating to compare the 101 days that have flown by since I last posted here to the critical first 100 days after my bone marrow transplant – which took place just under a year ago. Life's been turned inside out and upside down, but somehow we've bundled through it all and come out blinking at the imminent flickering of a candle to celebrate my first birthday. I may have got a bit carried away in the photo to the right: there are still three days to go…
At this point in 2014, everything we'd been working towards since my relapse the previous October was hurtling towards the crunch of the actual transplant on 26th March. What would happen after that was anyone's guess, though I'm not sure anyone was ever ready to think too much about anything beyond the next day. One year ago, I'd kicked off the induction chemotherapy and knew my immune system was being systematically destroyed, ready to give the new stem cells a chance to build me a new one – but the extent of my ambition then was probably to get one last hot chocolate from the hospital café and a chat with the inhabitants of the St George's fishpond.
Remarkably, far more time has now passed since that critical day in March last year than there was between being my relapse diagnosis and the transplant – though in many ways the whole period blurs into one crazy, blindfolded rollercoaster ride where you never had much idea where the tracks ahead would take you, or even if there were any tracks at all.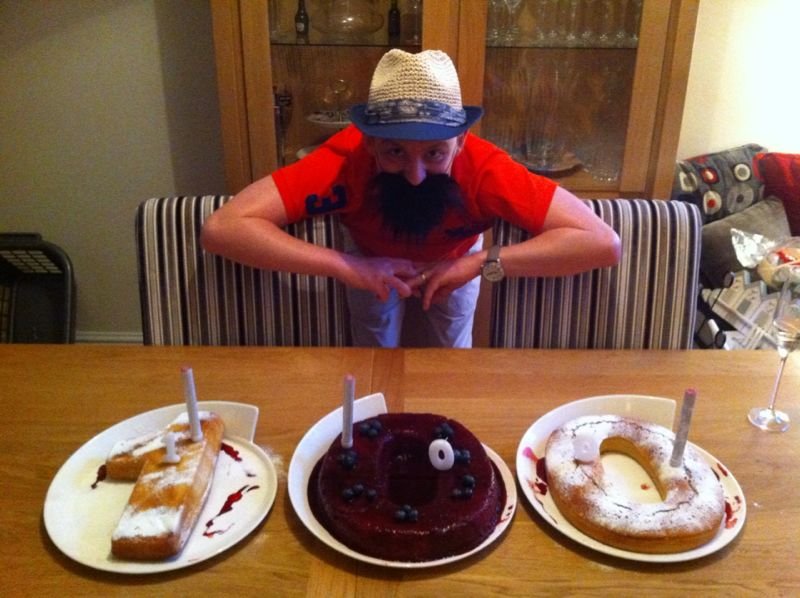 Wow. My first ('second') birthday. There's so much to celebrate; so much for which to be grateful; so much to wonder at and breathe a sigh of relief for. Celebrate life!
I'm still recovering (though it doesn't always look it), but things are still on the right track (as ever, that's as much as I can say). It's astonishing to think that it's not even a year since I was putting my life in the stem cells of an incredibly generous anoymous donor – stem cells, it seems, that have done a pretty damn fantastic job (though I'm not sure just how long I can keep growing my hair without Mariacristina chopping it while I'm sleeping) .
This isn't a closing post, or a signal that everything's perfect and finished and we can all go home and forget it all happened. But it's a fabulous moment to be grateful and joyful and full of wonder and awe at what we've been through, and where we've got to.
And yes, I'll be celebrating. A lot. After all: you're only one twice!