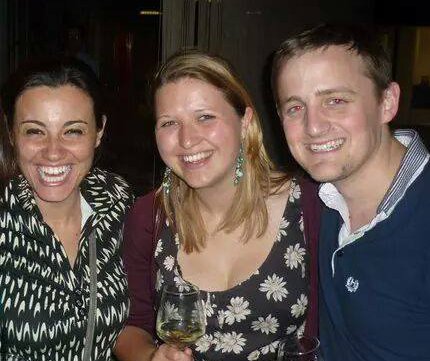 Although I'm managing to stretch my legs across Streatham Common and even spend a gentle few minutes on the exercise bike these days, nothing compares to the magnificent efforts Anna Walker and Will Allen will be putting in, alongside others, at the Blenheim Palace triathlon to raise money for Leukaemia & Lymphoma Research in early June.
The Walker and Norton families are hopelessly intertwined, for so many reasons including the fact that Legh is my godfather, he and Di were my guardians when my parents were in Naples, my father lived with them on and off for quite a while not all that long ago, Andrew was best man at my wedding to Mariacristina, Anna was at university with Freddie – just for starters… I could go on, but suffice to say we are family.
In Anna's own words:
On Sunday 8th June I will be taking part in the Blenheim Triathlon to raise money for Leukaemia & Lymphoma Research and to promote the work of the charity Anthony Nolan in finding bone marrow donors. Having discovered I am unable to donate bone marrow myself I am instead swimming 750m through a lovely cold lake, cycling 19km and then running 5km…and I really don't like running (unless with a hockey stick!).
As you may recall, I'm a big fan of both those charities, so would urge you to support Anna's efforts in any way you can, and spread the word and the link.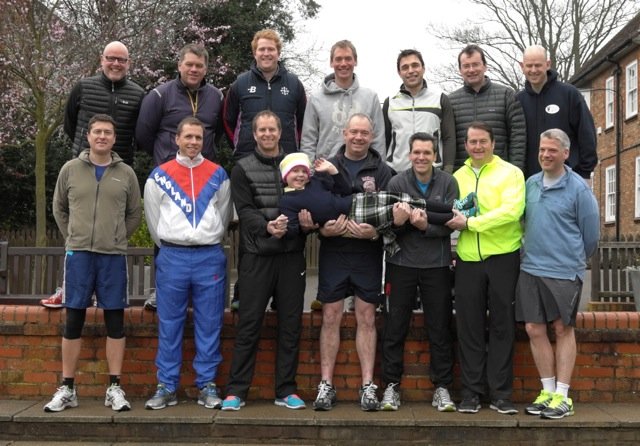 It turns out that my cousin Will Allen is also taking part in the triathlon, as part of a group of parents from his children's school supporting nine-year-old Scarlett, who was first diagnosed with acute lymphoblastic leukaemia at the age of six and is now undergoing treatment after relapsing just six months after getting through it all the first time. You can read more about her on the team's fundraising page, but I thought I should share Will's broader reasons to be raising money for Leukaemia and Lymphoma Research.
In Will's words:
When I was younger, I used to read or hear about health statistics, typically around cancer, where the grim message was that the disease will affect, directly or indirectly, one-in-four during one's lifetime or something ghastly like that.  My youthful sense of invincibility used to dismiss that message.  Well sadly, as I am sure we all know, the older we get the more accurate that message I used to ignore seems to be.  Indeed a very close friend has recently recovered thanks to an early diagnosis of the disease, as has my best friend's sister who is also thankfully in remission.  There is my young cousin, George, who is currently recovering from a stem cell treatment following the return of acute lymphoblastic leukaemia and there is Scarlett.
Sponsor Will and 'Scarlett's Dragons' on their fundraising page
Thank you – it's a great cause. It is amazing to have already seen the progress in blood cancer treatment between my first diagnosis and my relapse: on a personal note, it was the innovative MARALL trial that helped me into complete remission this time around. And even 10 years ago the type of reduced-intensity transplant I went through wouldn't have been a possibility either.
Hurrah for Anna and Will and all those raising money for such a fabulous cause: they're heroes.