The luxury of time

Given my domestic indecisiveness and patience (what Mariacristina would call my snail-like speed at getting things done) on the one hand, and Mariacristina's decisiveness and, erm, insistence on getting things done as soon as possible on the other, it's a small miracle that it was I who proposed to her, and not the other way around. Despite their wonderfully passionate and romantic nature, Italians don't sign up for the British tradition that sees the man on one knee in some elaborate surprise situation, preferring to get engaged by having a sensible chat and choosing a date, so it's even more difficult to believe that I managed to remain officially uncommitted until a moment of my own choosing in October 2010.
Mariacristina will argue that this is proof of her patience, but her growing frustration was clear and her hints ever less subtle by the time I asked her father for his permission to ask her to marry me. His response – 'So, you've set a date?' – showed how little he'd grasped my long explanation of the British process; nevertheless, he didn't seem unhappy at the idea, and I managed to wrestle a 'Sì' out of him anyway. Meanwhile, I was having a ring designed and made, which remarkably I managed to keep under the radar, and only had to find the right moment to propose.
Not so easy with Mariacristina, who I knew would want her engagement to be at a special moment, but also to be a surprise. The problem – as many fellow men will know – is that as soon as you organise something special, the possibility of a proposal automatically makes any such move less of a surprise. Being at times indecisive, eager to please and a perfectionist, I struggled even more.
A holiday to Umbria with a group of friends seemed as though it might provide a suitable opportunity – perhaps I could get Mariacristina away for an evening _à deux_, or take her on a walk through the beautiful countryside, I thought. But although I had the ring in my suitcase, it didn't seem to be the right place, so we travelled back with it still tucked away among my boxer shorts.
On the way home, we stopped off at a gastro pub by Wandsworth Common, and after a gorgeous week together, while having a wonderful meal and feeling more in love than ever, I realised it was the moment. We'd spent a lot of time on the Common when Mariacristina first moved to London, we had been reminiscing and being terribly lovey-dovey, and I had the ring. So, on 10th October 2010 (10/10/10), I took her onto the common and proposed – and it was perfect (although it took a while to discern a 'Sì' from among her screams of 'I can't believe it!', which at least showed I'd succeeded with at least some of the surprise element).
To transplant, or not to transplant

Beyond proposing to Mariacristina, for which I at least had the luxury of choosing when to go ahead and take the plunge, what was probably the toughest decision of my life came several months into my initial treatment for leukaemia. Having been placed on the UKALL XII trial, I was either to receive further, longer-term chemotherapy or to undergo an autograft (a bone marrow transplant using my own stem cells, checked to make sure they had no leukaemic cells lurking). The idea was for the decision to be randomised, but my doctors said I could choose to drop out of the trial if I preferred one or the other.
It seemed crazy to turn down the chance of choosing myself, but it also seemed at the time to be an impossible choice. The autograft was more dangerous, but the chemo would have taken longer; there were other considerations that made things even more complicated. Eventually I funked the decision and decided to leave it to the randomiser, reasoning that being faced with one option or the other would probably help me realise what I really preferred, at which point I could still drop out of the trial if it wasn't what I wanted. It came up with the autograft, and I was happy with that; in the end, though, I avoided the worry of having made the wrong choice, as they couldn't gather enough stem cells and I ended up on the longer-term chemo.
Here we go again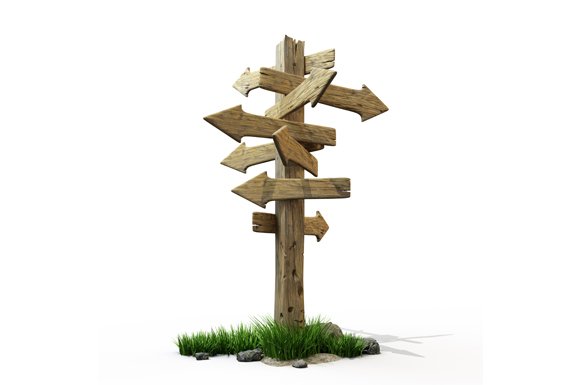 Now I'm faced with another big decision, and this time there's nowhere to hide – although at least this time I have a wife to help. Yesterday I visited a consultant at the Royal Free, and now we have several options involving various combinations of different chemotherapy drugs and monoclonal antibodies (which help target the leukaemic cells specifically). The treatment using the latter is among the most innovative around, though, so is only available in trials, which in some cases involve randomisation – this means potentially receiving just chemotherapy, and not the antibodies.
We do have the comfort of knowing that if whatever we choose fails, we should still be able to turn to one of the other options, but we're obviously keen to make the right decision and choose the option most likely to get me into remission as soon as possible. In addition, each extra round of treatment puts me at risk again from infections, etc, and weakens my body – which I need to be strong for a transplant, once we get there!
Meanwhile, I'm facing another agonising decision – what to get Mariacristina for Christmas…