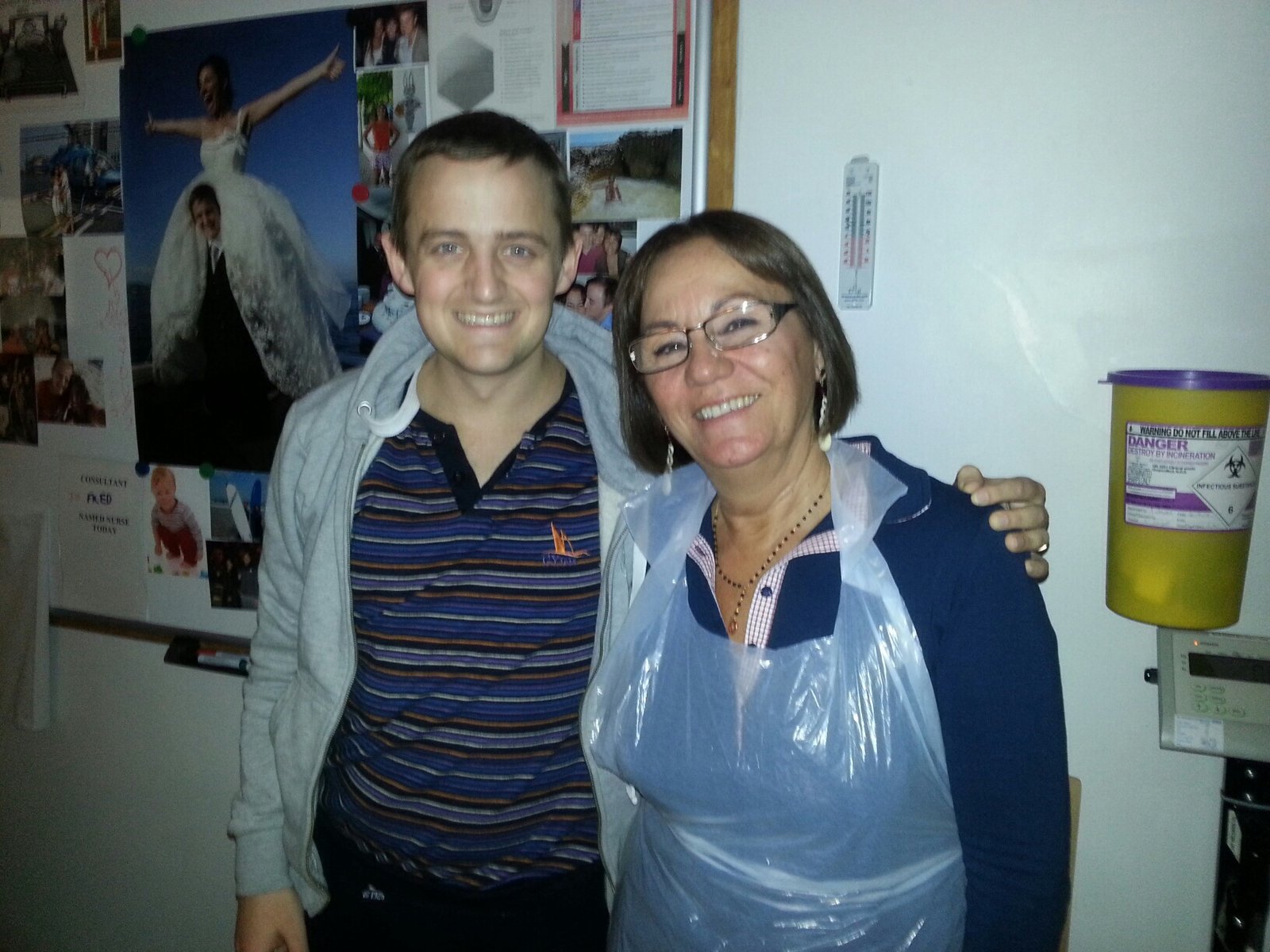 (Scroll down for English…)
È un po' di tempo che non scrivo su questo blog in italiano; scusatemi! Non scrivo/traduco molto velocemente, e dopo aver scritto un articolo in inglese, di solito mi sento troppo stanco per riscriverlo in italiano – e Mariacristina è molto impegnata, sopratutto al lavoro.
Però, ieri sono successe due bellissime cose che mi hanno ispirato a scrivere qualcosa per gli italiani! Prima, è arrivata la magnifica Mariolina, la mamma di Mariacristina, che resterà da noi ad aiutare e sostenere me e Mariacristina. Sono sempre andato d'accordo con Mariolina – al punto che Mariacristina si lamenta del fatto che ci coalizziamo contro lei in certe situazioni – e vederla ieri ha messo un gran sorriso sulla mia faccia.
Non è ancora stabilito fino a quando resterà qui in'Inghilterra, ma il suo sostegno e amore ci saranno un enorme aiuto: una benedizione. Mariolina ha anche provato di scambiare alcune parole in inglese con la mia famiglia ieri – e poi ha dato a mio fratello Freddie una rendizione di 'Federico… sei bello come un fico'; chiaramente, l'ha apprezzato tanto. Sfortunatemente perdiamo Freddie e mia sorella Harriet, che partono oggi e martedì; ma la vita deve continuare!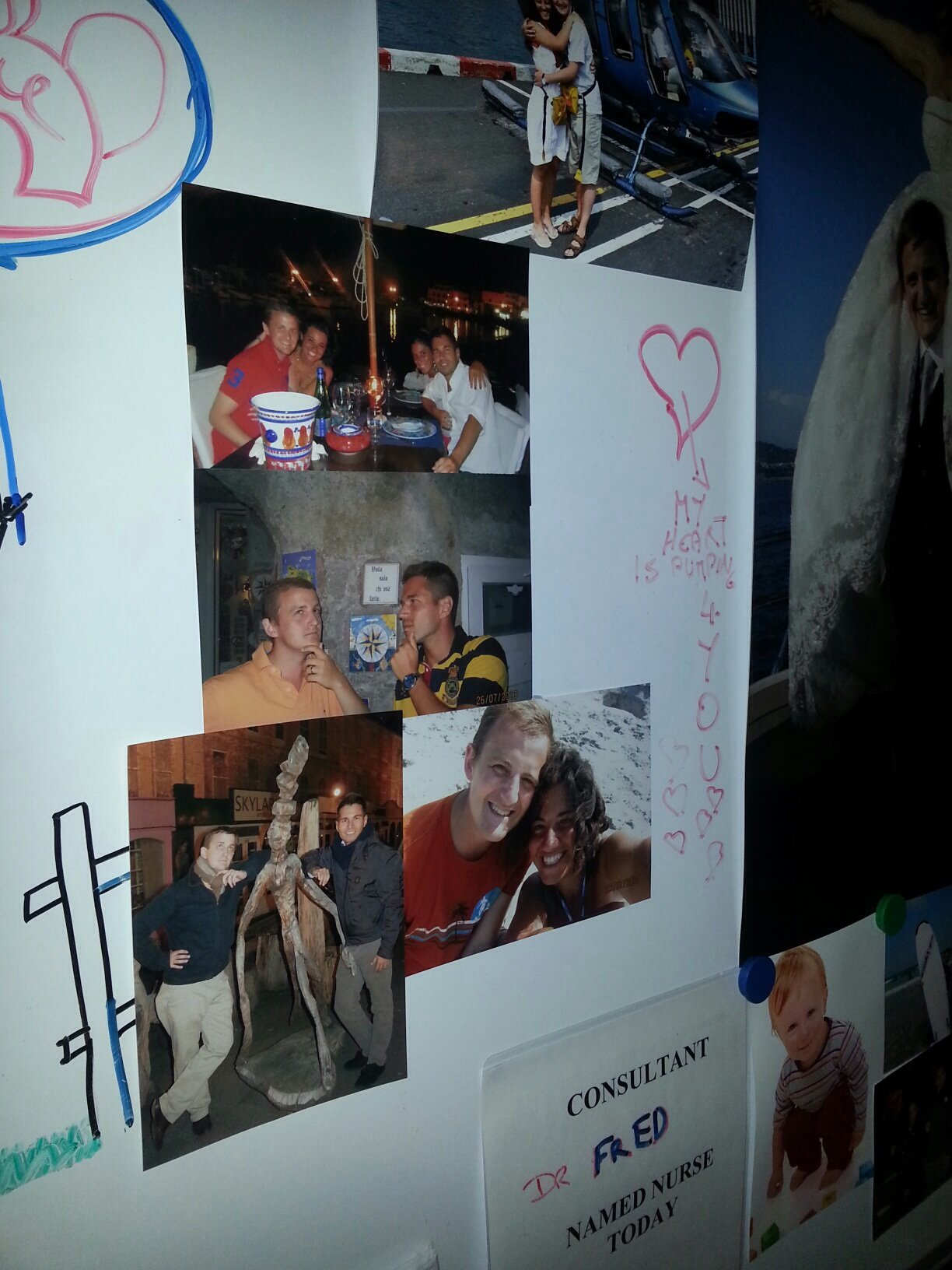 C'era un'altra bellissima sorpresa: Mariolina ha portato con lei delle lettere e foto da parenti e amici italiani; siamo stati commossi dalle parole d'amore e generosità, e ora posso godere ancora più facilmente le memorie di tante belle vacanze con Mario e Maria, la cugina di Mariacristina, con le foto affissata sulla parete della mia stanza. Ci sentiamo così fortunati di aver parenti e amici pieni di gentilezza, forza e amore per noi e vi ringraziamo tutti, e tanto.
Per quanto riguarda il lato medico, mi sento bene, ma devo aspettare che salgano i livelli di sangue prima di poter tornare a casa per pochi giorni. Oggi, 19 giorni dopo la fine di questo giro di chemioterapia, i livelli – finalmente – non sono più a zero, ma dovremo aspettare di capire se questo significhi un vero aumento o no.
Grazie di nuovo per il sostegno e l'amore che ci mostrate dall'Italia; non ho parole per descrivere quanto significano per noi.
For the English / Per gli inglesi
Mariacristina's mother has arrived, with a bundle of letters and photos from Italy, and we're both feeling blessed to have her here. She also brought with her some beautiful letters from Italian friends and relatives, as well as some great photos from Mariacristina's cousin Maria to remind me of the wonderful times we have spent with her and her boyfriend Mario – they're now on the wall, of course.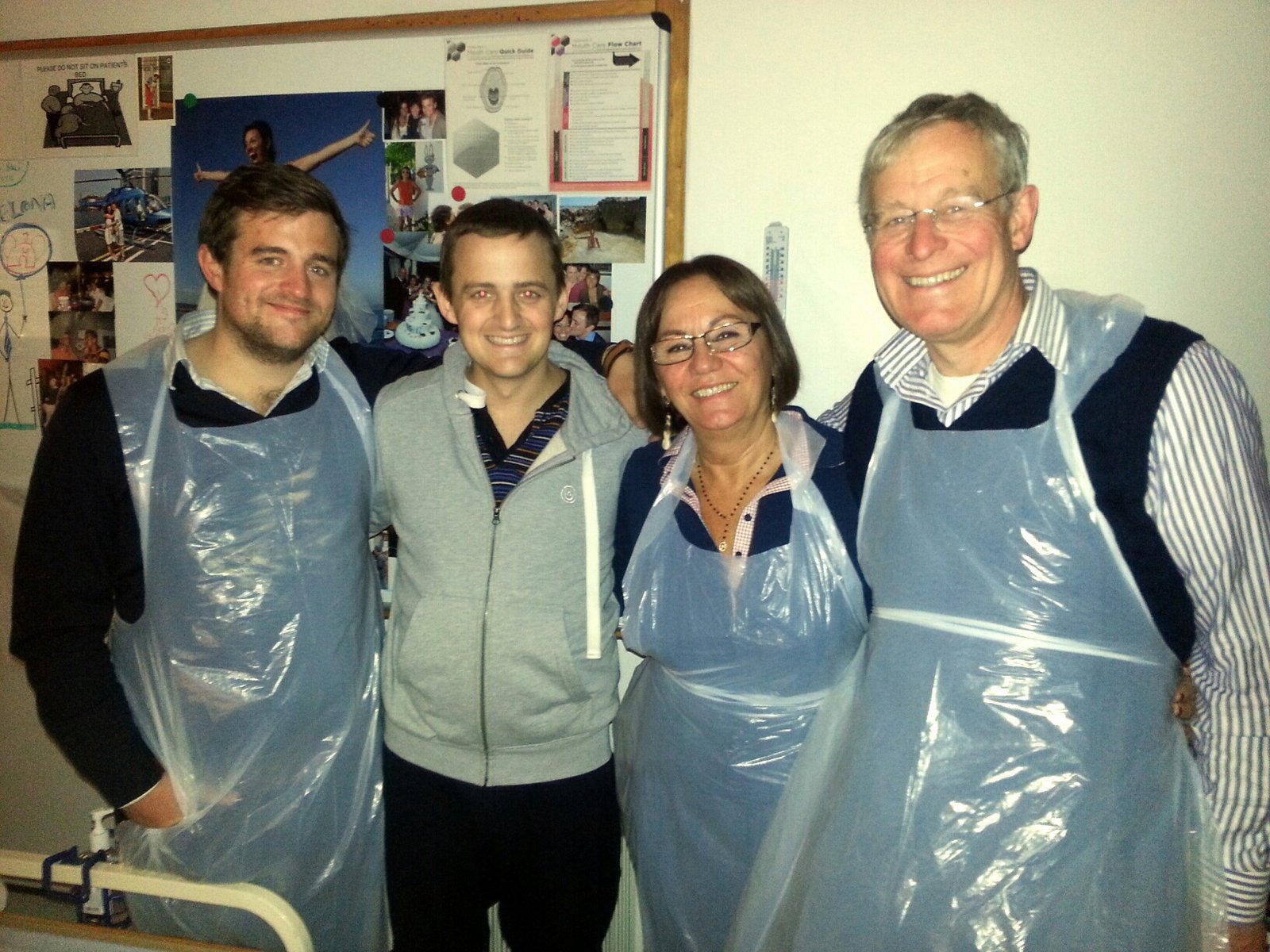 Unfortunately Mariolina's arrival coincides with Fred's return to Canada today, but at least he got to enjoy a rendition of the first lines of a romantic Italian song about 'Federico' by Mariolina before leaving my hospital room for the last time on this trip. It's been fabulous to have him and Harriet – who goes back to Malaysia on Tuesday – here, but life must go on and it would be a bit selfish to demand they stay here any longer!
Today is Day +19 from the end of chemo, and my counts have shown the very slightest hint of starting to increase. We're hoping it's an actual rise, rather than just a wobble, but won't know for sure until we see my counts over the next couple of days. The doctors suggest this is the time they might be starting to show up, so fingers crossed!
As ever, thank you all for messages, cards and parcels of support. They are all hugely appreciated – thank you.