My first post was a bit abrupt and didn't really explain very much, and having forgotten that I'd linked the blog to Facebook, I realise it will have left lots of people wondering what's going on. Much as I might love to cultivate an air of mystery, this probably isn't the time or place, so…
What's all this about leukaemia?
I was first diagnosed back in 2005, when I underwent the long-term chemotherapy treatment prescribed under the UKALL XII trial. I was in hospital for most of 13 months (with occasional releases for good behaviour blood levels) and finished the treatment, with no sign of leukaemia left, on 12 February 2008. I kept a blog then, too, if you're interested in the full story…
What's happened in the years since then?
Life. And it's wonderful. The highlights are too many to list, but topping them all is having married Mariacristina on 7th July 2011.
I've also been seeing Dr Willis (my consultant) every six months for blood counts and a check-up.
Did you say something about high iron levels recently?
A couple of months ago, Dr Willis (Fenella, although I'm never sure whether I should call her by her first name) saw my ferritin level was high (meaning a high level of iron) as a result of all the blood I was given back when I was initially having treatment. The level was not so high as to be a problem, but she suggested it might have been a factor in various joint problems I've had over the years, and that it would be good to reduce the level now in case I needed more blood in the future (perhaps she had one eye on my other blood counts at this point). I therefore started monthly venesections (taking blood out; just the same as giving blood, but obviously without the giving in my case).
What's that got to do with leukaemia?
Not a lot, as far as I know. However, Dr Willis had also seen that my neutrophils were a bit below the standard level, and had been for a bit – they weren't falling, but she wanted to know more. I was told at this point (early August) that I might need a bone marrow biopsy if the neutrophils were still low and further blood tests did not explain why, and booked another appointment for early October.
At this appointment, my neutrophils were still low, so Dr Willis booked a bone marrow biopsy for Wednesday, 16th October and put the venesections on hold as my haemoglobin was dropping too much. Mariacristina and I came in to St George's then, I had the bone marrow biopsy and was told Dr Willis wanted to speak to me afterwards.
It was then Dr Willis she told us she thought the leukaemia was probably back, but that we needed to wait for the biopsy results (due on Thursday) to be sure. Sure enough, the results confirmed it.
Why weren't you rushed straight into treatment?
Usually when an ALL patient relapses, blood levels drop hard and fast, but in my case they've done so more slowly. As a consequence, I'm not in immediate danger and it was okay to wait for a room to be freed up on the Ruth Myles Unit. There was nearly one on Friday, but in the end it didn't work out; however, on Sunday we got the call to come in.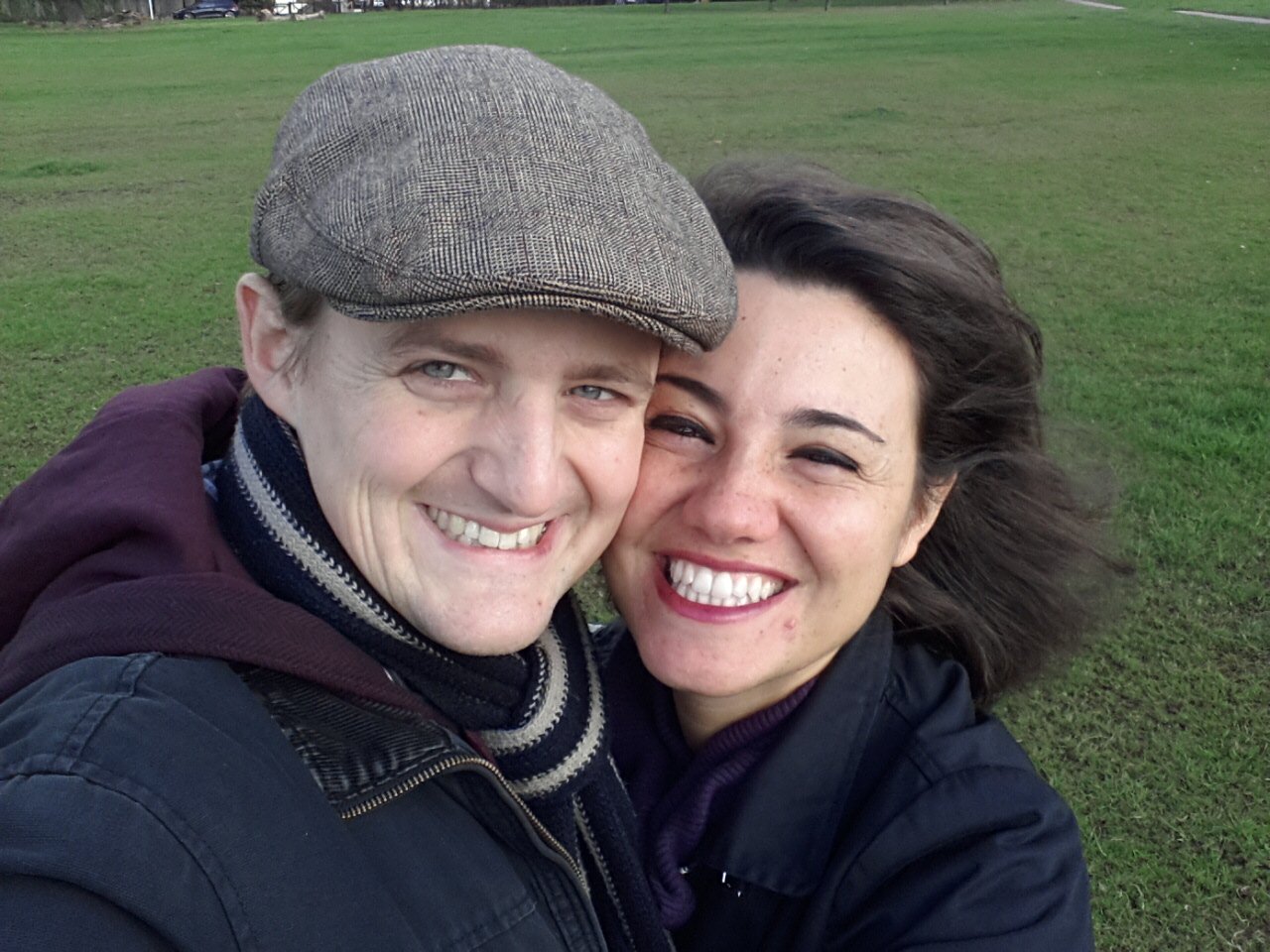 This also gave me and Mariacristina the chance to spend a couple of days together to take in the news, enjoy each other's company and eat a vast amount of very good food before I was admitted to hospital.
What now?
In general terms, the plan is to use intensive chemotherapy to get me into remission in preparation for a bone marrow transplant.
I'll post more about the specifics later, but for now it's probably best to focus on this first round of chemotherapy, which is likely to start in the next two or three days (I have a slight cough I need to shake off first, and need various pre-chemo things such as a line put in, echocardiogram etc) and will last for about six days, which will push my blood counts down rapidly and leave me neutropaenic. I'll probably be in hospital for around a month for this phase.
How do you feel?
Fine, thanks!