Q. What do you call a winner who is quite happy to wait around before receiving his/her medal?
A. …
Remarkably, at my last clinic appointment at St George's, I showed my face at reception pretty much bang on time and was ushered through immediately to see the doctor. I was flabbergasted, having set myself up for a cosy afternoon of watching the expected time I would be seen moving irrevocably farther into the future as the minutes passed. There was an explanation for this discrepancy, though: a couple of patients hadn't turned up (hopefully through error/lack of organisation rather than indisposition).
Anyone who has spent hours in a waiting room at the GP's or in hospital is likely to suspect that patients are so called because their only hope of survival in the face of long delays is to develop a robust degree of patience. I've always been a pretty patient person (often to the frustration of Mariacristina), but when waiting for a medical appointment I find it easier to justify the delays: it's comforting to know your doctor is spending as much time as s/he believes necessary to deal with the patients before you, rather than hurrying through a consultation in order to stick rigorously to the times set out in the diary. That's also one reason to question the rigidity of NHS targets for waiting times.
When faced with a complex, life-changing – if not -threatening – illness, one of the worst things as a patient is to feel that medical staff are trying to rush out of the door (or rush you out of the door) before you've had a chance to absorb, understand and query their reports and the implications. Of course, there is the question of resources, and I would feel guilty about detaining medical staff for longer than necessary when I know there are another dozen patients waiting to be seen, but in my experience the best doctors always somehow manage to make you feel they are there for all the time you need.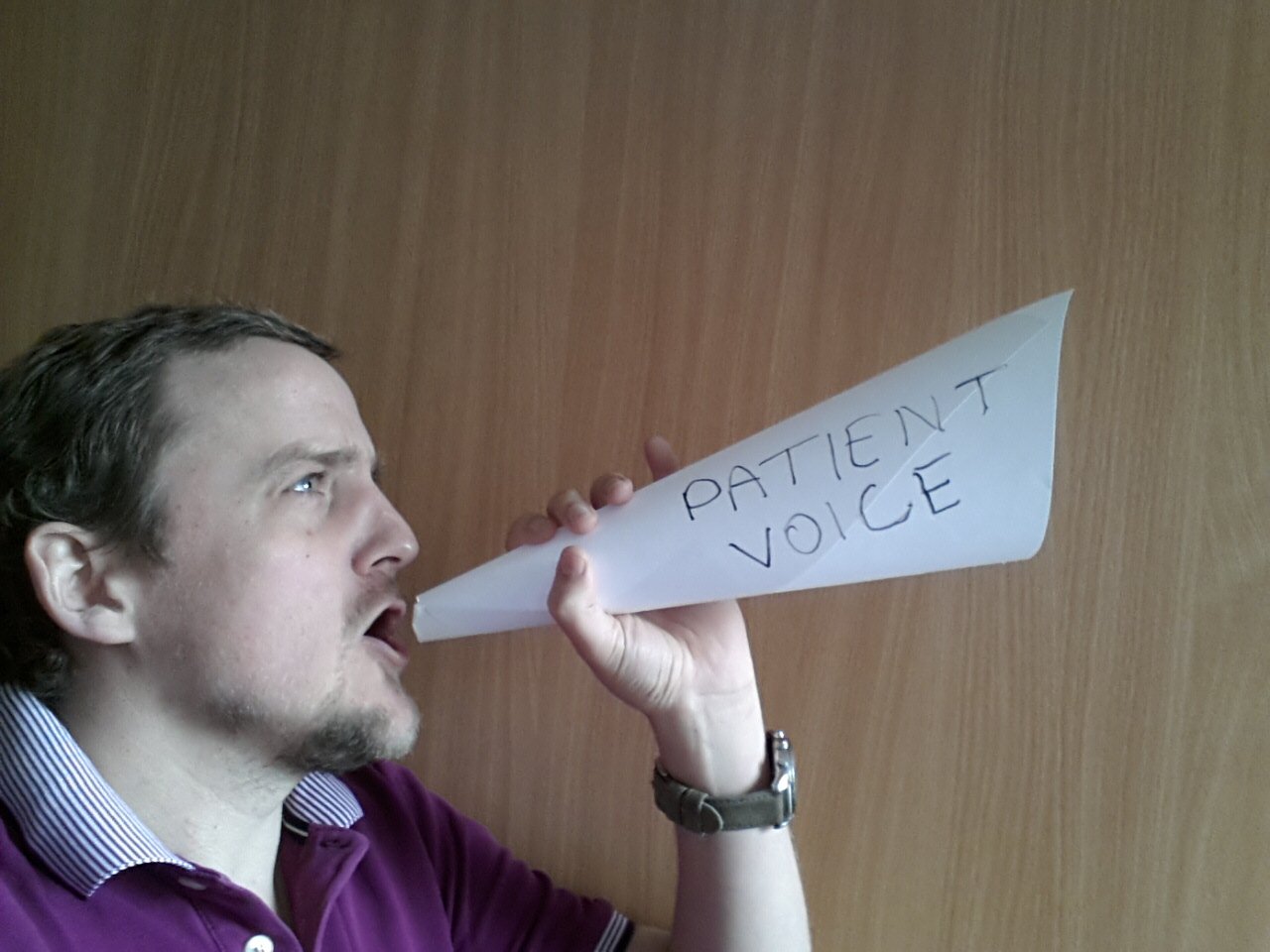 There's still a lot of need for patience in other ways, though. Medical progress means the turnaround time for test results can be remarkably little, but when you're the patient waiting to know what they are, the minutes can seem like hours, leaving you far more time than you'd like to contemplate all the potential consequences. There's nothing that can be done before the appointed hour – and often the hour itself isn't appointed very accurately – but wait. And even now, I have to be patient about throwing myself into too many things I'm getting excited about doing, as I am far from fully recovered.
The word 'patient' originally meant 'one who suffers' (from the Latin patiens), which is a fairly stark description of someone who is being treated for some sort of medical upset. The impatient patient suffers even more through a lack of patience ("the ability to endure delay, trouble, pain or hardship in a calm and contained way", according to Chambers); perhaps the added strain of waiting to get well enough to go home means it is even worse for the impatient inpatient?
So:
Q. What do you call a winner who is quite happy to wait around before receiving his/her medal?
A. A patient champion!

I'm pretty sure my patience had nothing to do with Anthony Nolan's generous decision to shortlist me in the Patient Champion* of the Year category at their Supporter Awards; in fact, it is partly impatience that drives my efforts to use my experience to improve services and support for others following a similar path to my own. The patient voice in healthcare and support definitely needs championing. It's a new category this year; perhaps next year we could have a Patient Champion's Wife of the Year? Reading the shortlists for all the categories, packed with so many fantastic do-gooders, is humbling.
Either way, now I have partially recovered from the original surprise at the news, I feel deeply honoured and touched by the recognition; I'm proud and grateful to have any opportunity at all to contribute to the fantastic work the charity does, which in itself is more than reward enough. The accolade, though, inspires me to keep up my impatient patient-based pestering of those who can make a difference, and, perhaps best of all, means I'll get to meet a whole load of incredibly impressive Anthony Nolan supporters and staff at the awards ceremony.
I just have to find the patience to keep a lid on my excitement until then…
*Since I was told about being shortlisted, the award seems to have transmogrified into Patient Advocate, rather than Champion. I haven't decided which sounds more impressive. Any thoughts?