My relationship with diaries is a troubled one (erm, happy belated birthday, everyone!), but a growing number of dates have been sticking in my mind. Back in March I celebrated my first second birthday, a year after my stem cell transplant. A few months later, as I celebrated my 33rd birthday and fourth wedding anniversary, I realised it had been 15 years since I'd left school, and 10 since I finished university (completing my undergraduate degree). In mid-October I found myself thinking back two years to my relapse with acute lymphoblastic leukaemia. And yesterday (31st October) marked a year since I started my staggered return to work.
Bigger than that, though, while people all over the world dressed up as blood-sucking vampires and bloodthirsty zombies yesterday, I was contemplating the completion of a decade since my first diagnosis of blood cancer. At least my medical history should frighten off the vampires…
It feels like a suitable moment to look back over the past ten years and say: "Wow." Ten times.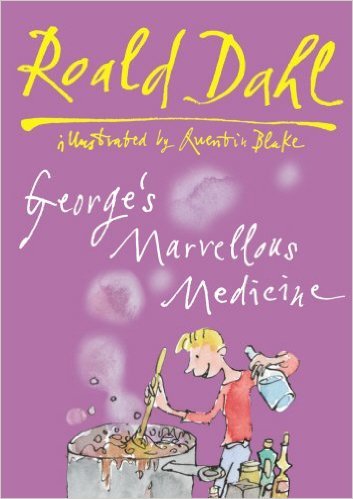 Wow 1: George's Marvellous Medicine
Whichever way I look at it, it's astonishing that I'm here. From identifying lymphoblasts getting in the way of good blood cells to bombarding me with enough chemotherapy and radiotherapy to knock out the baddies but not the goodies, and from finding a stranger's matching genetic make-up for a stem cell transplant to shepherding my new immune system through billions of bugs, modern medicine has been a marvel.
Wow 2: People power
People are truly, mind-blowingly wonderful. If you don't believe me, try contracting a life-threatening illness. Or, preferably, take my word for it.
Wow 3: All bets are off
When educating 16-18-year-olds about the life-saving potential of being a stem cell, organ or blood donor, I try not to say anything about what inspired me to be there prior to asking the students where they think they might be in five years' time. Then I show a photo of me looking suitably bald and in hospital and say that wasn't where I was expecting to be. It's a pretty extreme case, but even the smallest ups and downs of my illness, my treatment and my life have constantly reminded me that however carefully I might wish to plan for the future, I can never be certain what's around the next corner. That's fun, sometimes.
Wow 4: Life goes on
I reckon that for about 43% of the decade, I've been in the midst of some sort of treatment. But for 100% of the time, life has gone on. I even managed to watch most of 24 with my sister, Harriet, and all of Breaking Bad with my wife, Mariacristina.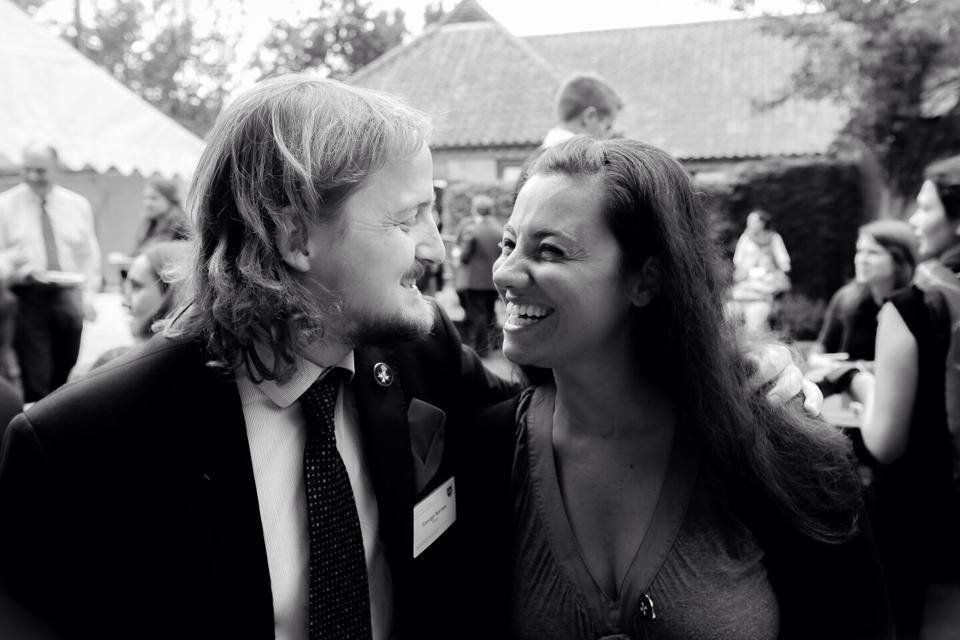 Wow 5: Valuable vows
Mariacristina reminded me (and anyone else in her Facebook world) the other day via a shared article that whoever thought up the marriage vows wasn't joking when they included "in sickness and in health" (or "nella salute e nella malattia", as we also said, making it twice as powerful, right?). Nobody insists on seeing medical records before getting engaged, but Mariacristina knew what she might be letting herself in for when she leaped around Wandsworth Common shouting "Si! Si!" back in 2010. But reader, she married me anyway – and stubbornly refused to let me take on leukaemia for a second time by myself. She even let me off the washing-up for a while.
Wow 6: Unexpected opportunities
I was never going to make the Olympic squad or even – no, really – the England rugby team. Now, though, I have a lifelong natural qualification for the Transplant Games – and they've only seen the start of my (light) sporting resurgence…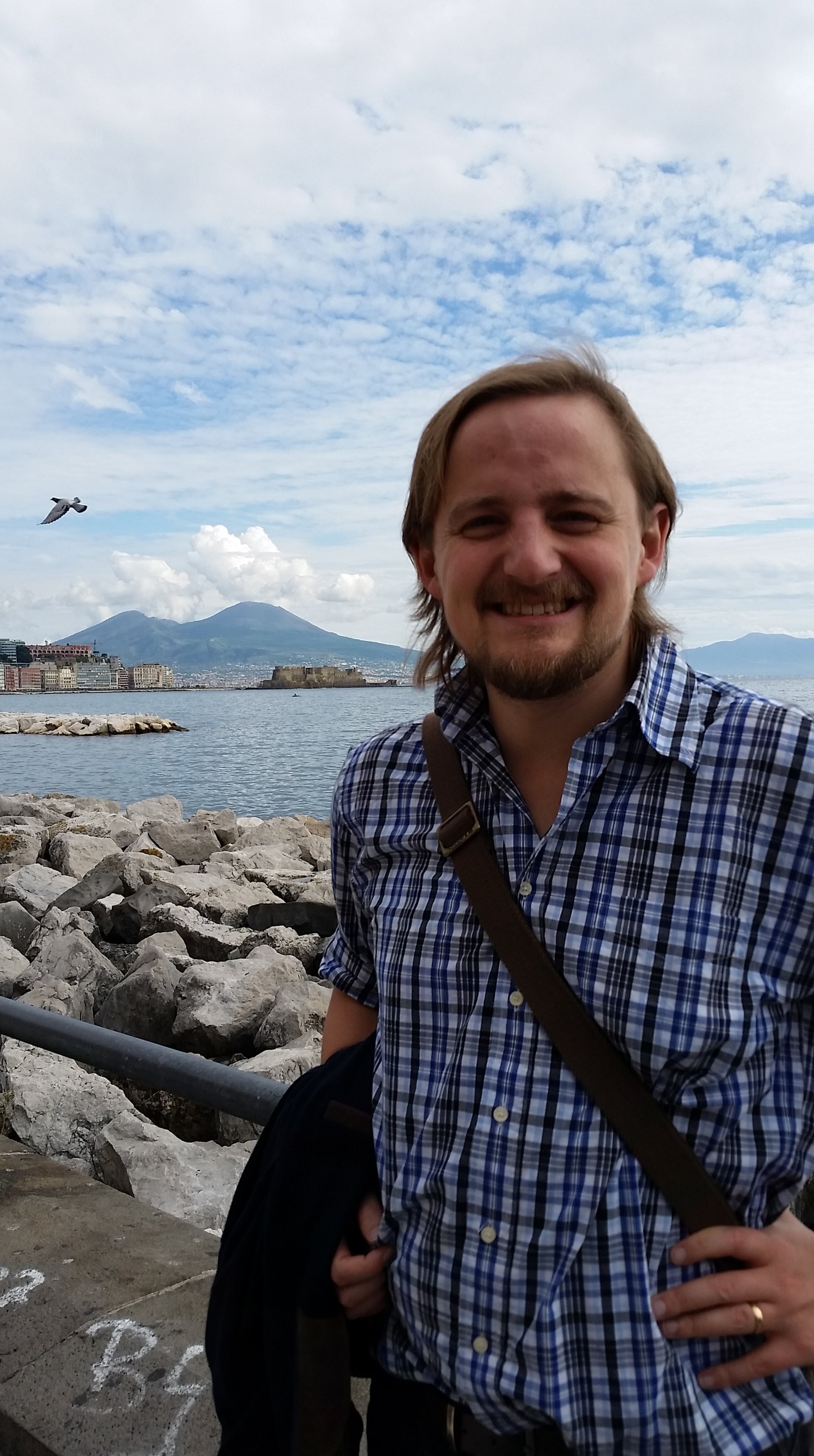 Wow 7: Telling tales
There's something so powerful about a real-life story. To keep an audience's attention takes some skill, a splodge of courage and often plenty of planning. But when you've lived a relatively rare experience, you're 90% of the way there. There's a huge degree of empowerment in being gifted with a story that people want to hear.
Wow 8: Stronger together
Talking about yourself to a rapt audience is one thing, but talking to other people who are going through or have had similar experiences can be even more powerful. Meeting people further down the treatment line is inspiring, discovering their tips and tricks is hugely helpful, and knowing you're not alone in facing your challenges is comforting. I've made some fabulous, totally unexpected friendships over the decade.
Wow 9: The kindness of a stranger
If my life over the past decade has been like a Jenga tower, threatening to tumble at various moments, my friends and family have consistently managed to fortify the foundations and keep me standing strong. When a transplant became the only viable option, though, it was the bricks from an anonymous donor that plugged the holes that would otherwise have brought me down. Thank you, donor.
Wow 10: Time flies…
Ten years and a day ago, I didn't even know what leukaemia was. That was my first lesson; when I think of how much I've experienced and learnt since then, ten years doesn't seem so long. But in other ways it all seems to have shot by in a blur.
Ten years on, life is still beautiful.